The Freire-Gormaly Lab has supported several Capstone 4th Year team projects tackling a variety of Sustainable Development Goals.
C4 (Transdisciplinary) Capstone Team:
Raising Awareness of Chronic Kidney Disease in Nigeria 
The team developed a website as a platform to prevent Chronic Kidney Disease by providing online resources, education and an online community of those living with Chronic Kidney Disease and practitioners. The team also organized a public webinar featuring local Doctors and Nephrologists from Kenya.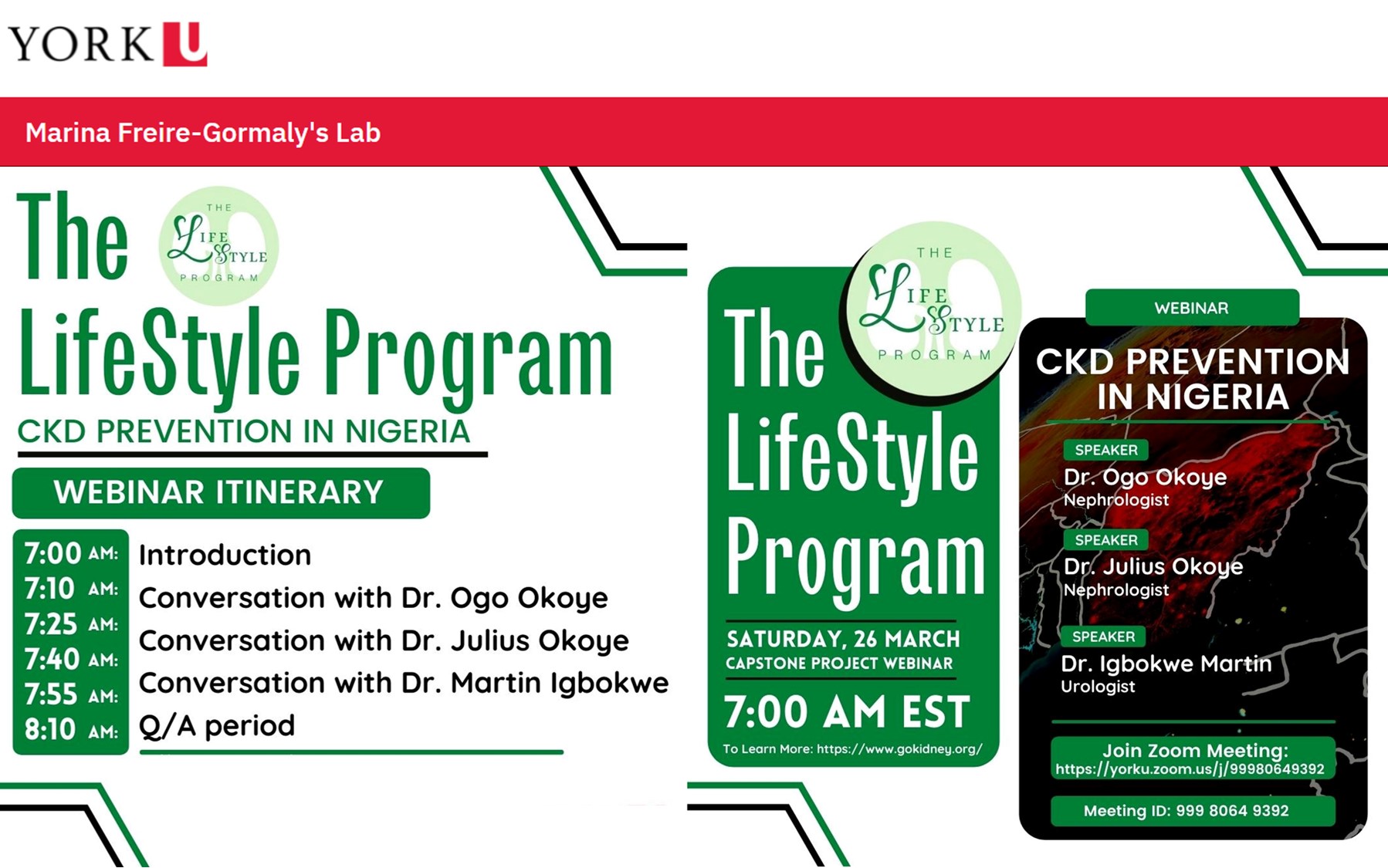 Team members:
Marzia Naqvi, Basheer El-Hassan, Niloofar Mortezaei, Katherine Ong, Odile Kemgang, Kuldeep S. Hujan, Neshat Mortezaei, Tiana Marconi
Supervisor:  Prof. Marina Freire-Gormaly, PhD